Ecological Discovery, Education,
and Restoration through Interactive Play


Contact Us
Mission
About Inspire Robotics
Mission Control
Problem Approach
Solutions
Partners
Team

Blog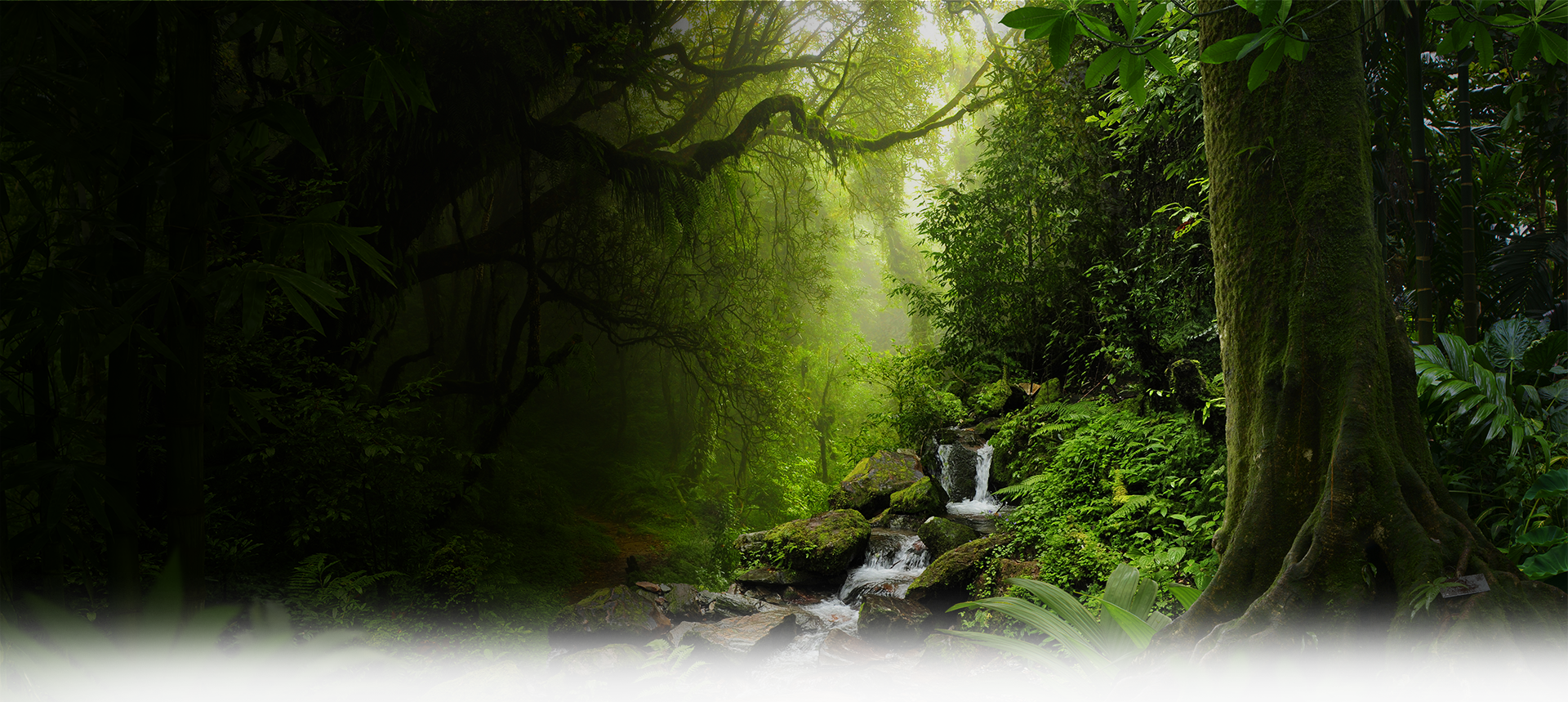 technology and civilization. Unfortunately, negative ecological
MISSION
Exploration has been a key underlying factor to the advancement of
impact has also correlated with exploration. We strive to mitigate
and reverse this correlation by enabling effective remote discovery
that centers on using the data observed to protect and restore
the ecosystem.

ABOUT INSPIRE ROBOTICS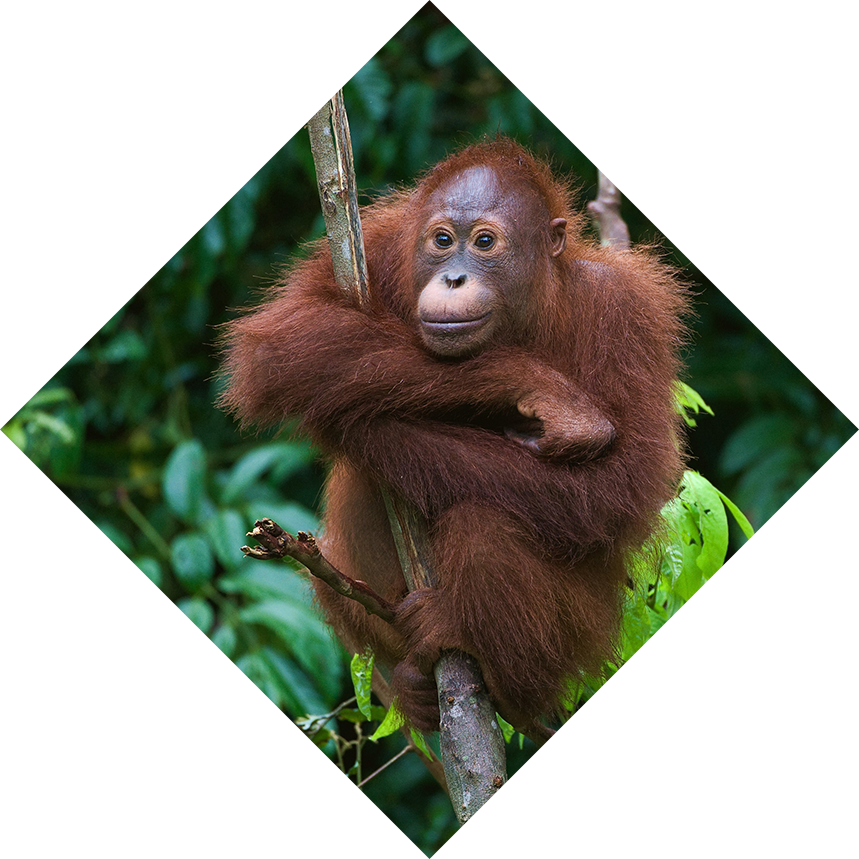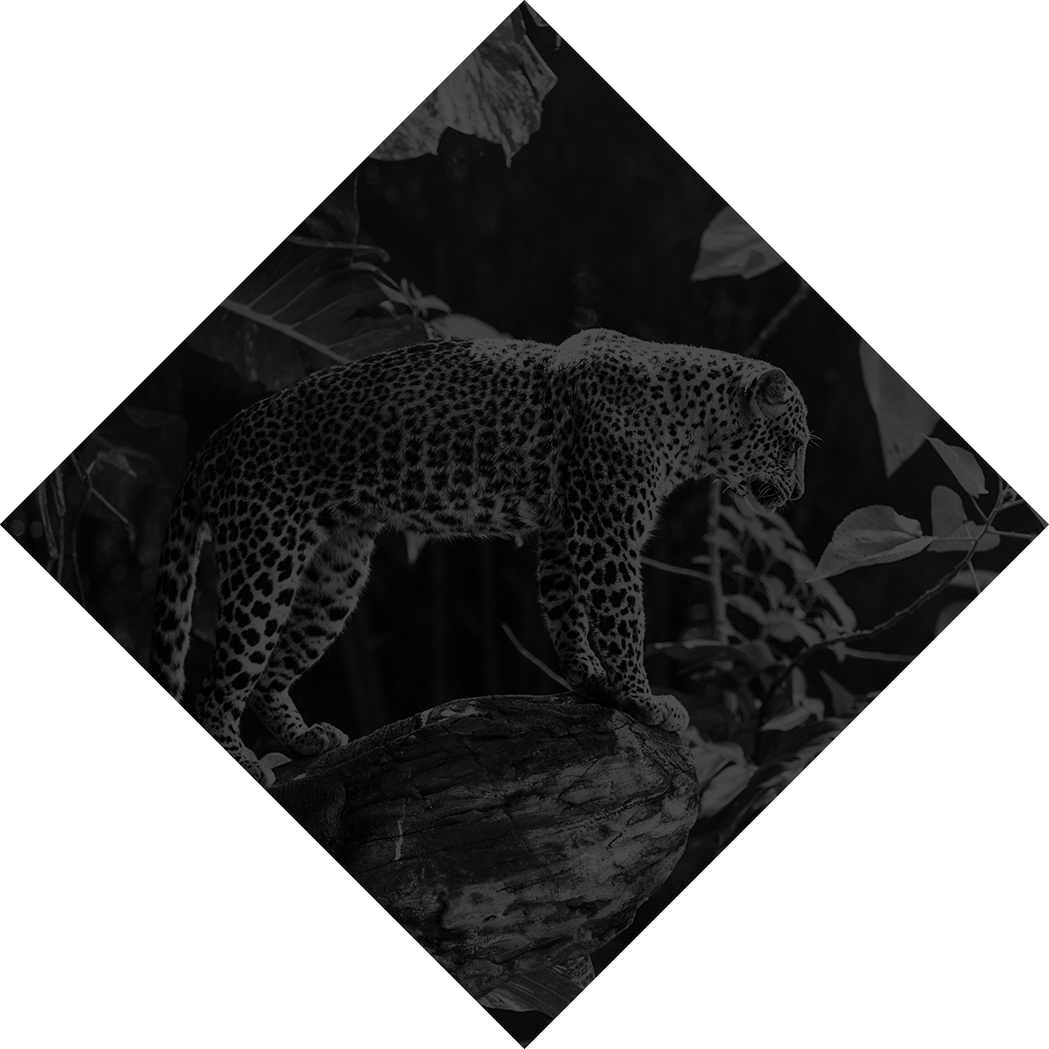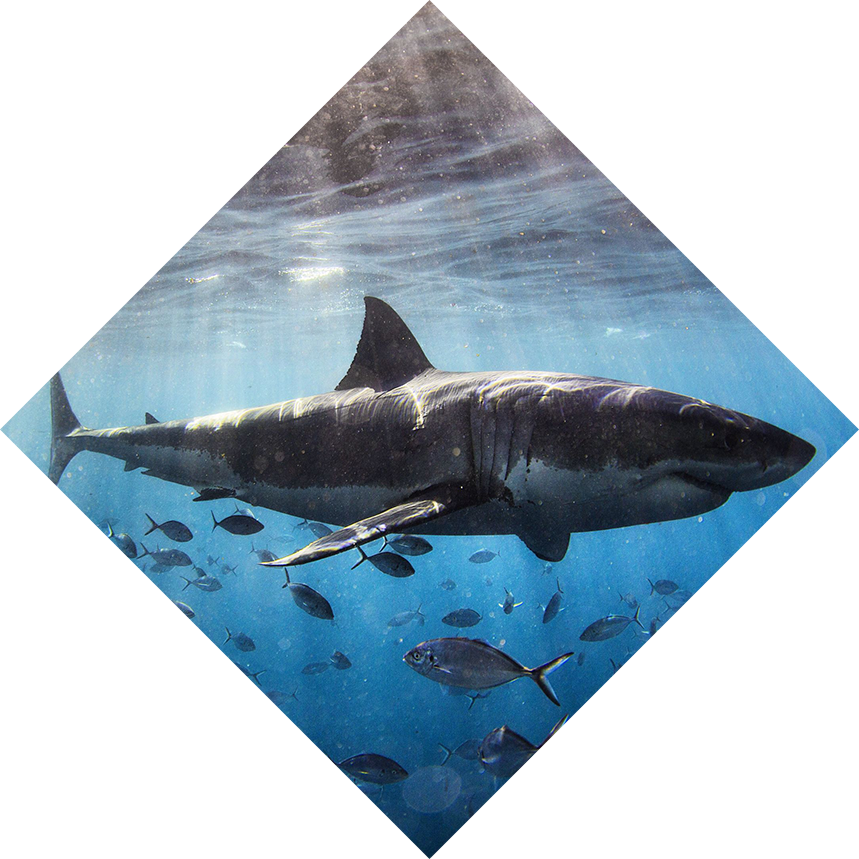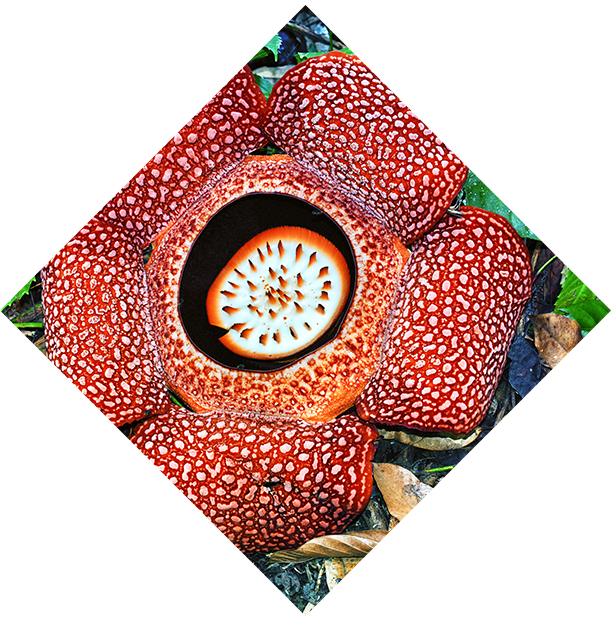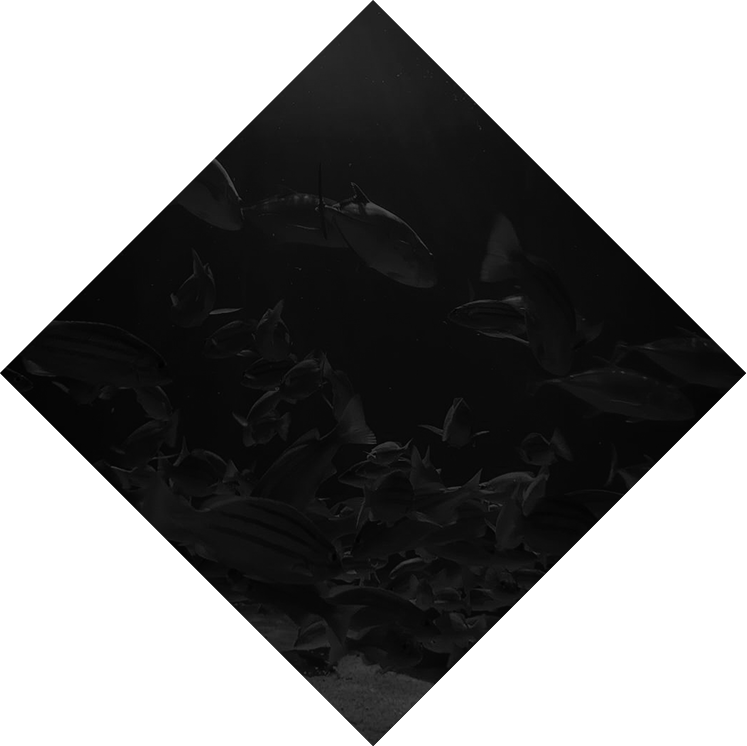 exploration for scientific and eco-tourism initiatives.
and non-profit organizations. However, the economic sustainability of this approach
Ecological preservation efforts have thus far largely been the focus of governmental
remains a challenge. Our approach is a transformative way to use the beauty, diversity,
and life abundancy of various ecosystems for profitable economic gain through
alignment with the online gaming and drone racing industries, while absolutely
preserving and protecting the natural resources and life being digitally captured for
We believe that there is more than sufficient economic means through activist
entertainment and scientific purposes. This requires us to think 'outside the box'.
investors to jump-start a global effort to protect our most valuable natural
Harm gamification on selected parts of the land.
by delivering an economic ROI (Return on Investment) through Zero Harm
counterargument that land needs to provide a means for economic growth and
Another fundamental dilemma in ecological conservation efforts has been the
support of the local communities in and around the rainforests. This is usually done
in destructive exploitation-oriented way which leaves a devastated landscape and
orchestrated this 'economic transformation' without any local investment.
impoverished locals behind, while the benefactors are those people who
Inspire Robotics has been established as a social enterprise. As such, it is the full
intent that the local communities and peoples in and around the lands being
conserved – in addition to the owners of the lands - should be able to participate
in reaping equitable economic gain through the commercial use of the rainforests
as spaces for preservation, virtual exploration, and as controlled non-virtual


MISSION CONTROL









Map human impact on forest (i.e., Broken limbs, footsteps, trampling, garbage, etc.)
Our Remote Mission Control will serve as a web-based portal for anyone interested in remote exploration.
For each Ecosystem we have a base in, we intend to:
Identify degradation keys (ie. Human impact, dead animals or foliage, parasitic infestations, climate change) and provide immediate action notifications to local officials.
Map historical observation data with current data
Map genetic similarities and differences in similar species within a close geo proximity
Map interspecies relationships
Map carbon sequestration based on forest biomass density.
Generate a crowdsourcing platform where there's potential for anyone with a computer, mobile device, internet, and interest to make any insights on their own.
Map erosion/changes of landscape
Identify the change in density of individual species over time
Identify Medicinal Properties of Flora
Generate a digital ecosystem with logical associations across the data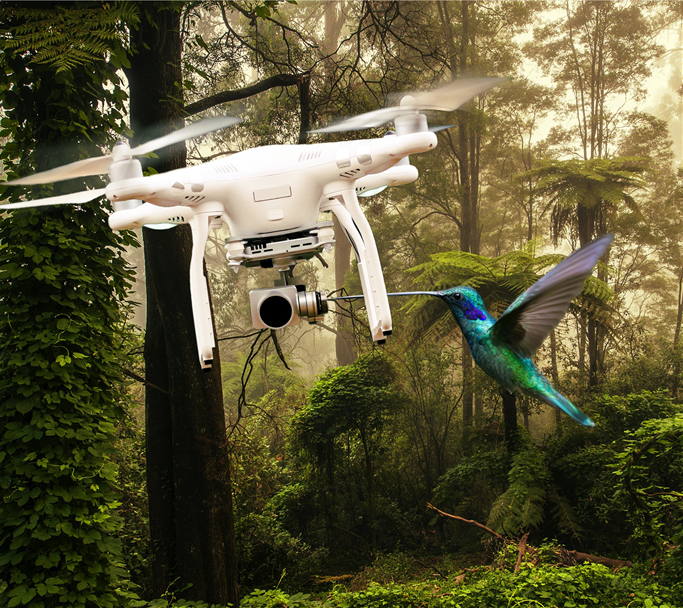 The Problem:
Our Approach:
The Destruction of Ecosystems around the World

Our approach to the problem is to generate a virtual portal by using our remote mission control stations to maximize participation in taxonomic identifications. This approach will engage a global population of Citizen Scientists, as well as enabling a more robust partnering with professional and academic scientists. This naturally lends itself to development and implementation of a self-verification system to be built into our solution, whereby the initial identification of one person is sent to other participants for cross validation and vetting. By providing points in the 'game' for not only identification, but also for required minimum number of cross-validations and queuing this cross-verifications of taxonomic identifications to participating team members, we could indeed provide additional verification, proof, and traceability of results for external review and evaluation of the accuracy of our results. With our AI learning with every interaction with participants, our system will enable more opportunities for unique insights into ecological problems and solutions.
PROBLEM & APPROACH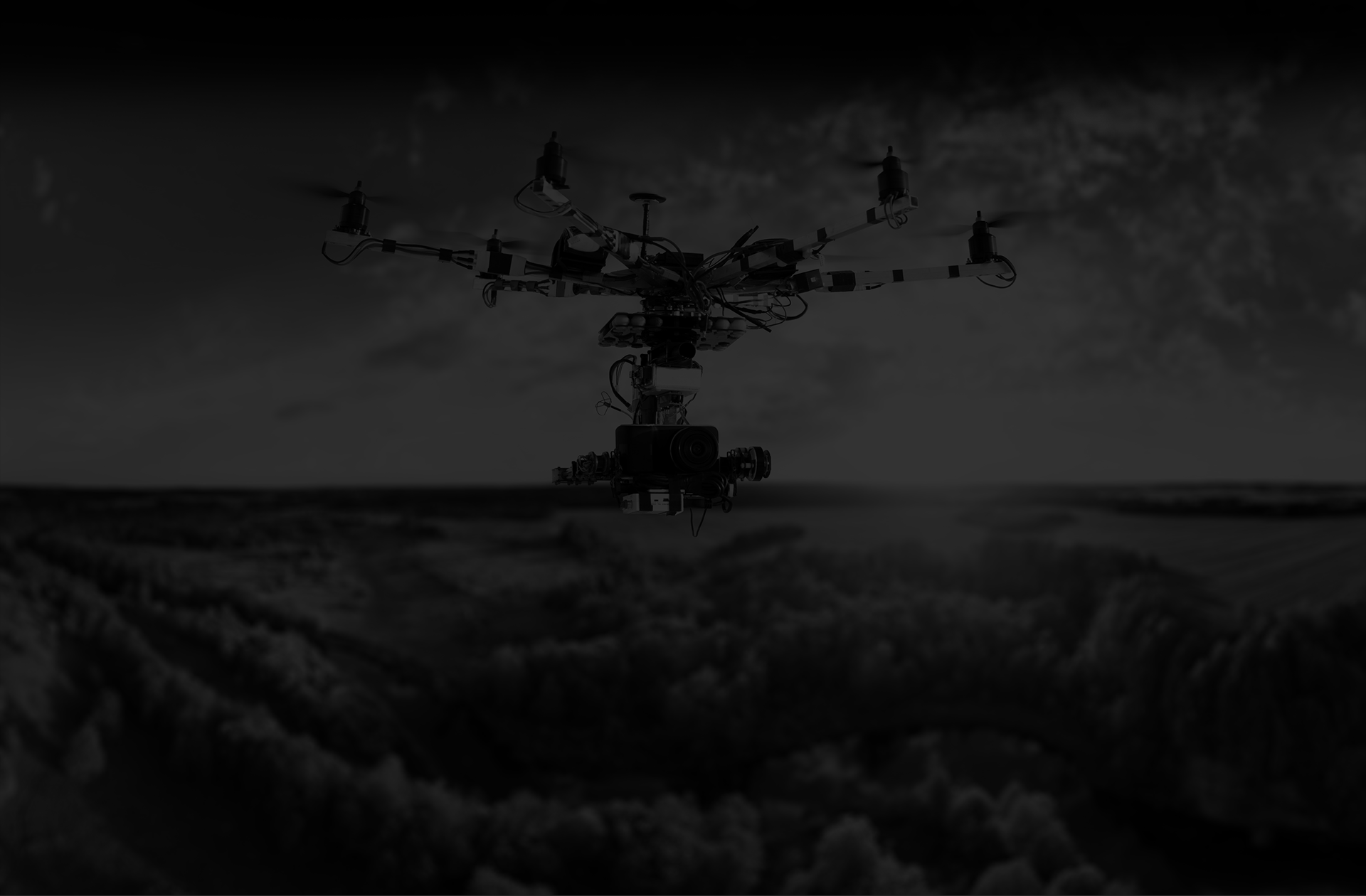 Online Virtual Portal and Ecological Games
SOLUTIONS
To effectively generate insights in the data we will be launching our virtual portal, enabling anyone interested to interact with the collected data through articles and games, as well as collaborate with other users.
Data Collection
Our Software
This will be the first front end platform we will be able to view the
The central challenge around data collection is to mitigate the negative ecological impact of exploration and observation. We will be utilizing various means of remote data collection based on risk mitigation for various ecological factors. In order to mitigate the impact on the area we will be using video and sound traps, aerial and underwater drones, rc cars and robotic dogs.
industry we are adapting for ecological conservation purposes.
• An UI for interacting with Data – categorizing, augmenting, and

• An UI for Data automation transformation. This allows us to plug
efforts.
augment their own resources.
• A deep learning AI those functions as a data augmentation and
• A collaboration UI for team and individual based Interactions.
automation tool for scalability.
We have a combination of software's spun up out of the construction
visualizing data both geographically and as configurable reports.
data we have gathered from the ecosystem.
into with other data bases as well as enables us to transform data
collected into a format that other data bases can use to automatically
This will become the Portal for global engagement in conservation

A partner focused on incubating startups focused on positive social and ecological impact
PARTNERS



We cooperate with a variety of Start-Up companies with aligned goals focused on global positive impact . These are:
Developer of a Construction Industry software bundle with the purpose of handling, organizing, and processing the huge amount of construction-related data you nowadays have on modern complex construction projects.
Jovian Ventures Group
Developer of an Assets managing data storage software bundle designed to work in tandem with WorkPacks to enable a seamless transition of the finalized construction data into maintenance and a well-organized data library of the built assets.
WorkPacks
Bor-Neo

My name is Annisa Harpan, and I am 21 years old. My role in this team are Audio Capture & Species Identification and Biological Catalog / Database. I have a big interest in nature, and I love to work in the field directly. I would like to do something that will give positive impact for it. Without nature, we cannot have what we have right now. I like to explore and know nature more with everything in there. I believe the more people know about nature the more people will protect it. Beside protecting nature, the first we should do is knowing it as well. The situation these days with COVID-19 that makes us limited scope to access nature, I think our main idea for this XPRIZE competition can help whoever who wants to know nature more. Without going out, you can know nature very well and of course without destroy it. Be kind with nature and it will help us to live our life well.
Annisa Harpan
Brant Bercegaey, AWP Coordinator and Regional Manager, has in-depth experience in the area of Advanced Work Packaging (AWP). Brant's involvement in planning and scheduling included all facets of project controls from cost control, estimation, subcontract management and project controls manager. Having worked in both the engineering sector and the construction industry as a project controls manager, Brant has spent 5 years in AWP, specifically working as a lead on projects consulting as an AWP SME. Brant has a certification in AWP and is also on the board of advisors for certification.
Brant Bercegaey
Dr.Ted Blackmon is the Team Director. Ted is CEO of Construct-X and Founder of Jovian Ventures, a next-generation agile launchpad for start-ups focused on Digital Transformation in the capital projects industry in order to rebuild the world as a circular economy. As a visionary and serial entrepreneur, Ted helped to pioneer the market for Advanced Work Packaging in the early 2000 timeframe with the invention of the ConstructSim and OpSim platforms. Dr. Blackmon's early career achievements began as a member of the highly successful Mars Pathfinder Mission in 1997, where he developed and operated the Virtual Reality for MarsMap software program at the Jet Propulsion Laboratory, planning and monitoring the daily activities for the Sojourner rover in mission control. Ted went on to leverage MarsMap platform as a pioneering technology commercialization endeavor at NASA. Ted is also founder of O3 Solution, Bor-Neo, and a suite of technology start-ups helping to bring sweeping change to capital projects industry. The career accomplishments of Dr. Blackmon were recognized through a Penn State Alumni Achievement Award, and a FIATECH Outstanding Career Research Award in 2013. Dr. Blackmon received his Ph.D. in Mechanical Engineering from the University of California at Berkeley.
Ted Blackmon
Travis is Team leader. An experienced facilitator for AWP Implementation, he negotiates across teams' differing viewpoints to align goals, eliminating wasted man-hours, and improving communications. In addition to his work as an AWP Specialist, he is a Returned Peace Corps Volunteer specializing in community development, sustainable aquaculture, HIV Awareness, and food security with over two years of educating and training neighbors in a rural village in Zambia, just south of the DRC Border. He is also cofounder of Apparatus X, a company centered around an off-grid live-in mobile workshop serving as a first-on-site disaster response solution to help community members clean up and upcycle materials in the aftermath of an emergency.
Travis Jaramillo
Aaron is the Assistant Director. Aaron is a thinker, a maker, and a doer. He is a founding member and Director of Innovation of several technology start-ups and other Jovian Venture companies, including the Inspire Robotics team. Aaron designed and built a self-sufficient deployable mobile unit as he completed his Master of Architecture degree at Penn State. He has a strong drive to promote sustainability and resiliency in our environment, while connecting to local populations, and has participated in environmental impact studies in the Peruvian Rainforest along the Tambopata River.
Aaron Wertman
Kevin is the Bali Team Leader. Kevin is a doer, with a high work ethic, diverse skill set and a can-do positive attitude that knows how to lead a team. Kevin designed a platform focused on gathering all NGOs in one platform to work with together to fix problems that happen around the 17 SDGs. Finding the solution with tech and collaboration with other partners, reuniting them is also one of his goals. XPRIZE can get him a step closer to his goal, by not only sharing data, helping the rain forest, but protect them as well. The vision is to build many start-ups around the end goal and save as many rainforests as possible with Inspire Robotics Team. Creative is one of his other strengths, by thinking out of the box and create different approaches while using visuals materials, games, website to share with the world. Meaning to make people aware of not only the issue but show them how people can help and make a difference.
Kevin Sugiharto
My name is Yonatan, I am 29 years old. Graduated with a bachelor's degree of Computer from the Potensi Utama University in Medan. My motivation in nature is to hear the birds; it makes me feel comfortable. My Position in Inspire Robotics is to identify Species Location Mapping & Mapping Coordinates.
Yonatan
Dany Kurniawan, 29 years old and Bachelor of Management Economics. My role in this team is Hardware testing & Legal. I love travelling, especially while in nature because it can refresh my mind & appreciate life more. I want to contribute in this team to study & preserve our nature so that our future generation can still enjoy travelling & appreciate nature too.
Dany Kurniawan
My Name is Murtamad Pratama, I am 24 years old and I am a software engineer. My focus in this team is visual, Audio data, VR/AR and Simulated Ecosystems. I am interested in nature and technology. I want to use technology to preserve nature by presenting it well, make people see and enjoy its beauty without destroying it. So, our future generations can see these beautiful and unique animals and plants that are close to extinction in the future. Not only that, but by preserving nature, people will get a good and healthy life.
Murtamad Pratama
Hi, I am Markus Leboschka. I am 44 years old and was always fascinated by Science. At first that was Biology, later my focus switched to Chemistry, where I made my Ph.D. in Bio-Inorganic Chemistry. The goal of my work was to try to mimic the capabilities of nature (Enzymes) by creating metal-complex based catalysts. It is clear to me that nature offers us an abundance of secrets and genius developments that we do not even half understand neither use for our own life. It is a horrendous waste to destroy all that for a little short-term profit. Liaison to other researchers and data specialist are my roles within the team.
Markus Leboschka
My focus in this team are Visual data and Legal. Caring for nature and the environment is always my passion where I want a healthy and function environment.
Dian Paliama
I am a creative designer from Indonesia with more than 11 years of expertise. My areas of focus as a creative person are graphic design, visual branding strategist, illustration, and photography.
Aziz Surah
Hello My Name is Indra and my focus in this team are Software Development and Data Classification. I want to use my knowledge to help people understand nature better so people will take a good care of it instead of destroying it.
Indra Syam
I am a full-stack developer, and a Data Engineer in this team. One of favorite book is Waste Not by author Erin Rhoads. This book has changed my habits and increased my love for the environment. I love a green living lifestyle and I can use my knowledge to reduce negative impacts to protect nature and our planet.
Uy Pham
Hi, my name is Kiet Nguyen and I am a full-stack software developer. I would like to use my knowledge in computer science to develop software that help people to increase productivity and reduce waste - reducing negative impacts on environment and mitigating climate change and global warming.
Kiet Nguyen
Highly effective executive with 25 years of progressive experience. Accomplished in product development, product management, international sales and marketing, and business unit leadership. Focus on successful design, planning, and execution of capital investments & engineering projects in specialty chemicals and advanced materials production. Over 220MM USD of sales, design and P/L management experience, with business interactions in over 45 countries.
Responsible for the sale and/or design of production systems that are cumulatively generating over 500MM USD annual revenue. Results-oriented, leader with determined work ethic and focus towards annual targets. Capable of developing teams to deliver engineered solutions through data driven decision-making and risk management. Proven ability to envision and execute complex first-of-a-kind engineering projects and penetrate new technology markets and new geographic markets. Demonstrated ability to forecast, synthesize, and refine structures and tools sets needed to meet targets for company growth and continuous improvement. Accomplished individual technical contributor, project manager (of complex projects spanning more than 12 months), business developer, product manager, sales leader, and business unit manager.
Robert Blackmon
Colin E Kemp is the Director of Technical Services and dedicated to working with our clients to maximize their technical opportunities to support their construction projects and methodologies. Colin has over
21+ years in the Petro Chemical industry and over 14 years of construction systems integration experience with a focus on material management and data validations. Colin has a vast experience in complex systems integration, software architecture, software composing, personal management, EPC processes and methodologies.
Colin E. Kemp
I'm Gumilang Agung have been working for many years with visual design, motion graphic, animation and consider myself an expert. I was 20 when I fall in love with design and this relationship still continues. I also have a certification regarding Adobe Certified Associate in Visual Communication using Adobe Photoshop. My career goal is to be a designer who creates designs that will inspire and motivate people while leaving a lasting impression.
Gumilang Agung
Very excited to be collaborate with everyone. My major is on software development life cycles on many areas from ERP, Telecom, Mobility, Construction using AWP using Agile or CMMI Level 5. With many years research on computer and programming, I am confident to build any kind of system or applications that can leverage the high technologies. I am enthusiasm, responsibilities and ethical.
Phuong Vo Minh
TEAM MEMBERS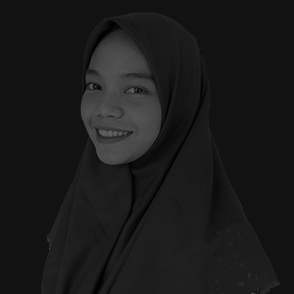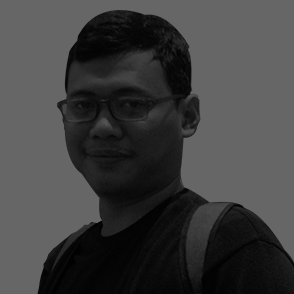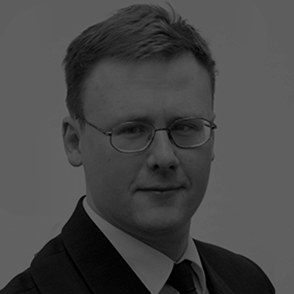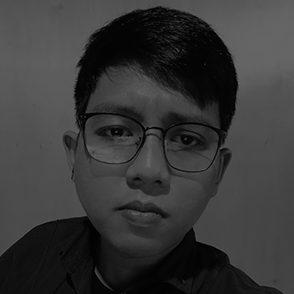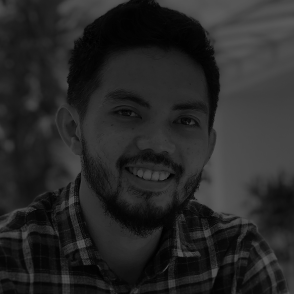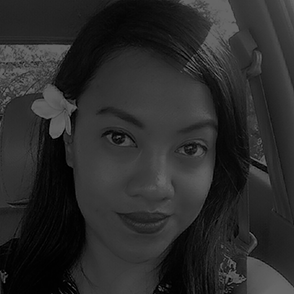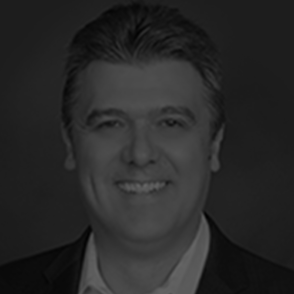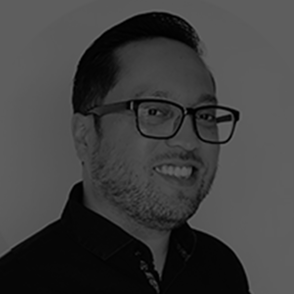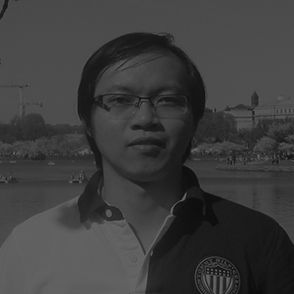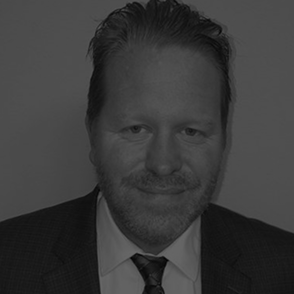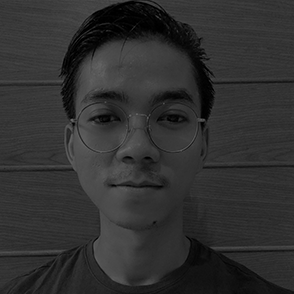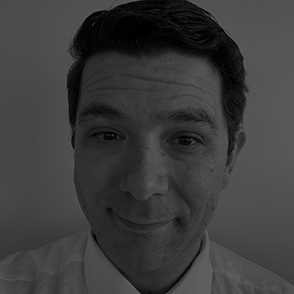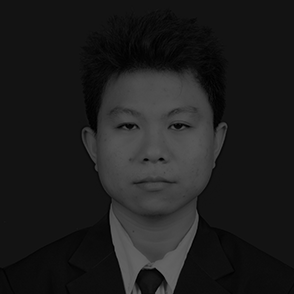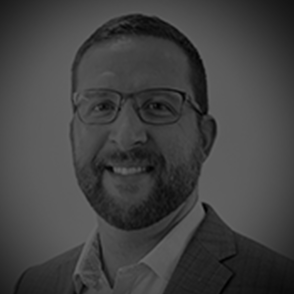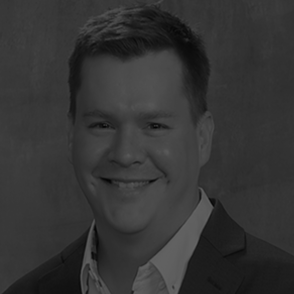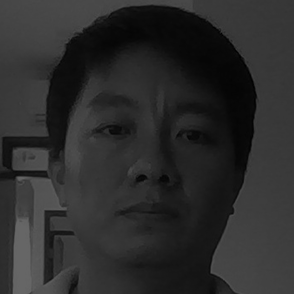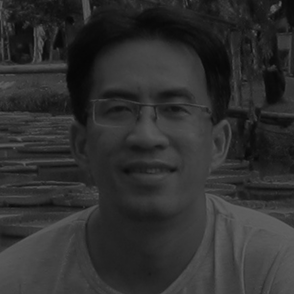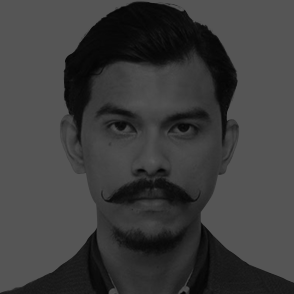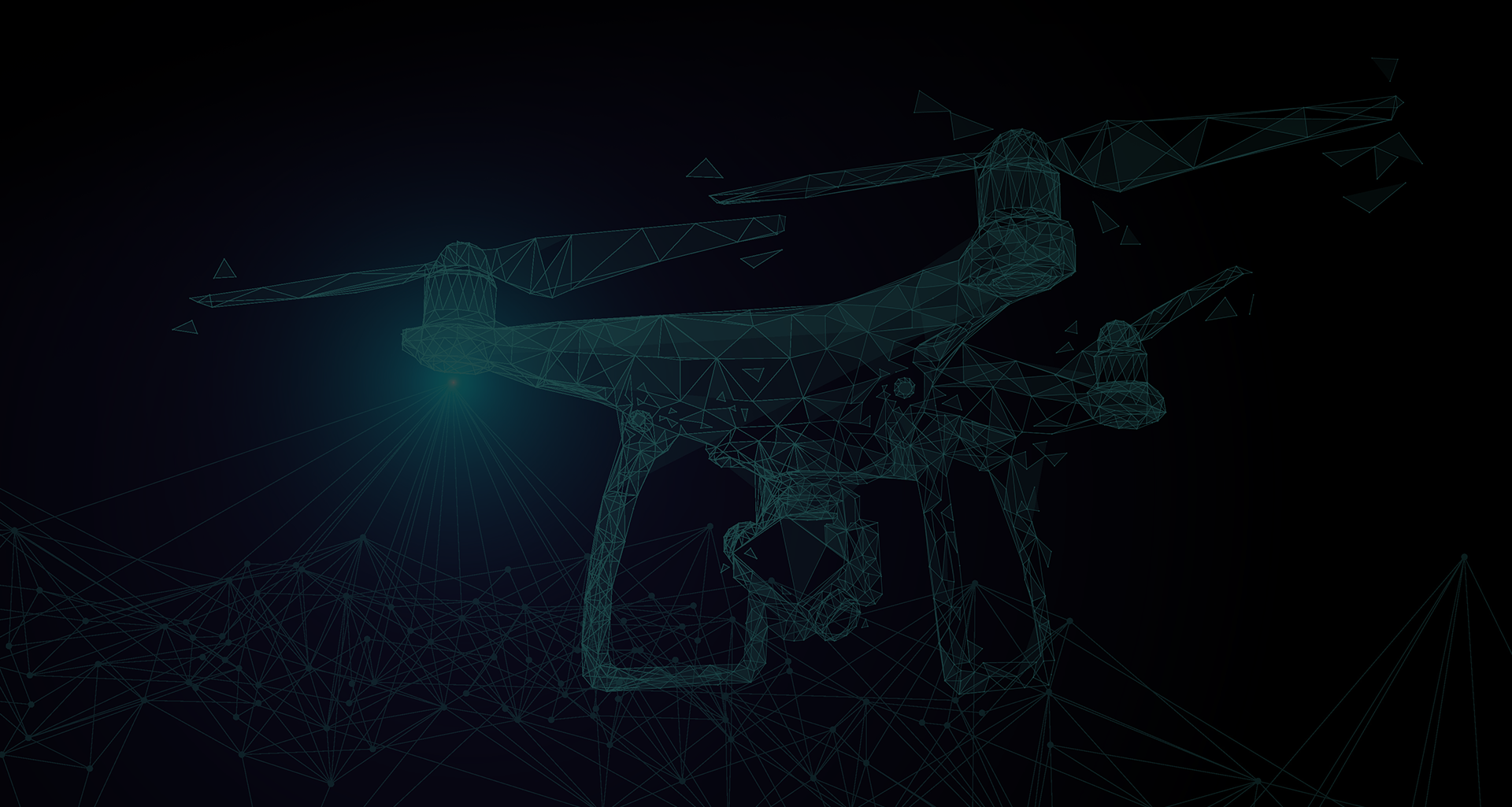 Contact us

Social
Copyright @ 2021 Inspire Robotics
Blog



Innovation, technology, and curiosity should not only conserve and propagate rainforests, but data collection and the study of the natural world should also inspire and enable industries to reduce waste in an economical way, turning global industry innovation into a process that improves the natural world, rather than destroy it.
About Inspire Robotics
Mission Control
Problem Approach
Solutions
Partners
Team
Explore
Mission